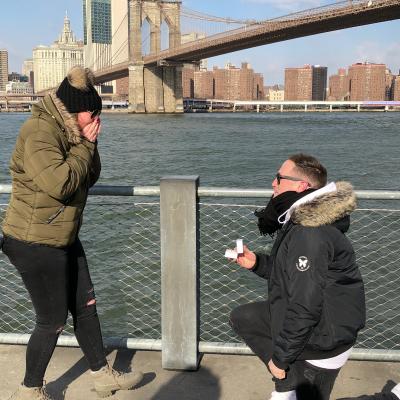 Young who girl took our photo while I proposed by Brooklyn Bridge
This kind girl offered to to take our photo and unknown to her I was about to propose. She expertly adapted and began to film and take photos at the same time. Due to the excitement we never got her name or managed to say thank you properly. We were left with a beautiful video and photo memory of the moment and it was down to her quick thinking. Hope to find her to say thank you.
A massive thank you...?